CONTEST JUDGES
2013 Makes-Me-Wanna SHOUT!
Pie Baking Challenge SEMIFINALS
Saturday, March 23, 2-4 PM, Martha's Table, 2114 14th Street, NW, Washington, DC
A portion of ticket sales benefit Martha's Table

2013 SEMIFINALS JUDGES
Austin Brown, first-prize winner of the 2012 Makes-Me-Wanna SHOUT! Chocolate Layer Cake Challenge; Pamela Hess, editor of Foodshed Magazine; Rebecca Layton Gunter, president/CEO, operation: eatery; Brenda Rhodes Miller, author of The Church Ladies' Divine Desserts and Sweet Recollections, The Laying on of Hands, and The Church Ladies' Celestial Suppers and Sensible Advice; Demetri Recachinas, Assistant Director of Food Programs for Martha's Table; and Andy Shallal, owner of Eatonville Restaurant (co-presenter) and Busboys and Poets. Judges for the Final Five are TBA. More information will be posted on this page at a later date.
(Semifinals and Finals) Decoyise "Dee" Brown is the 2011 winner of the "Makes-Me-Wanna SHOUT!" Coconut Cake Challenge presented by Eatonville Restaurant and Church Lady Cake Diaries. Her winning traditional coconut cake with fresh coconut and cream cheese frosting was inspired by her late mother's coconut cakes which requires breaking open and shredding the meat from fresh coconuts. Since winning last year's challenge Decoyise has been featured in the Washington Post, Southern Maryland Newspapers, WUSA9, and gave a baking demonstration at Macy's. Eatonville Restaurant was proud to feature her winning cake on their dessert menu. It quickly became a bestseller. Decoyise lives in Walfdorf, MD and continues to bake cakes for family and by special request.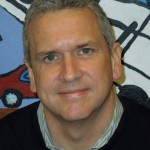 (Finals) Lindsey Buss is the President and CEO of Martha's Table. Lindsey is a member of the 2009 Class of Leadership Greater Washington and a winner of the Eugene and Agnes Meyer Foundation Exponent Award for nonprofit leaders. He is a founder and board member of the DC Alliance of Youth Advocates, a coalition of over 100 local youth service providers. Prior to joining Martha's Table in 2000, Lindsey was an attorney at Gibson, Dunn & Crutcher for seven years. Lindsey also was the board chair of Rachael's Women's Center, a support center for homeless women. Lindsey gets great support from his wife Betina and children Jackson (7) and Alexa (4).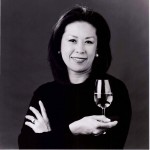 (Semifinals) Janet Cam is best known as the co-proprietor of LePavillon (the first nouvelle cuisine restaurant in America) restaurant winner of The Wine Spectator's Grand Award, and the Managing Director of the legendary Lutèce. Janet provides consulting services to restaurant and hospitality businesses through a collaborative process to build profitable ventures from the ground up and redevelops existing businesses into fresh, competitive operations. She is a board member of Les Dames d'Escoffier.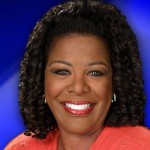 (Semifinals) JC Hayward stands out as a gem in the shining crown of broadcast journalism in Washington, DC. As the DC market's first female anchor, she celebrates 40 years as an anchor at WUSA9 and was recently inducted into the National Association of Broadcast Journalists' Hall of Fame. Over JC's expansive career she has consistently been rated one of the top news people in DC broadcast journalism and she was once voted Washingtonian Magazine's "Washingtonian of The Year." In April 2006, JC was promoted to Vice President for Media Outreach which allows her to increase WUSA9′s visibility by acting as a link to the metropolitan Washington community.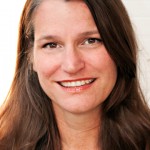 (Semifinals) Pamela Hess is the editor of Flavor magazine, an independent food and wine magazine that covers the sustainable farmers, wine makers, and food artisans between the Blue Ridge and the Chesapeake, and the chefs, restaurants and businesses who support them. Pamela was previously the intelligence and national security correspondent for the Associated press,and the Pentagon correspondent for United Press International where she covered the Iraq and Afghan wars.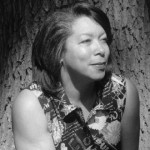 (Semifinals and Finals) Brenda Rhodes Miller is the author of The Church Ladies' Divine Desserts and Sweet Recollections, The Laying on of Hands, and The Church Ladies' Celestial Suppers and Sensible Advice. Brenda Rhodes Miller is also Executive Director of the DC Campaign to Prevent Teen Pregnancy.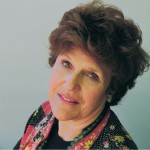 (Finals) Joan Nathan, a James Beard Award winner, author of 10 cookbooks including her most recent Quiches, Kugels and Couscous: My Search for Jewish Cooking in France as well as host of the PBS television series "Jewish Cooking in America with Joan Nathan."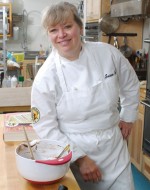 (Semifinals/Finals) Susan Reid – After spending 10 years writing print and television ads, Susan attended the Culinary Institute of America. The next eight years were spent working in a number of high-end restaurants and hotels. From 1995 to 2001, Susan was a Chef-Instructor at the New England Culinary Institute's Montpelier campus, and Executive Chef of the Inn at Asticou in Northeast Harbor, Maine during the summer 2001 season. Since 2002 she's been working at King Arthur Flour. She's developed and tested recipes for the James Beard award-winning Baker's Companion cookbook, and is coauthor of King Arthur's Cookie Companion and Whole Grain Baking. Susan also writes and edits the award-winning King Arthur Flour newsletter, The Baking Sheet, and does baking demonstrations all over the country, and teaches at the Baking Education Center in Norwich, VT. For more than 200 years, the King Arthur Flour Company has provided America's bakers with premium-quality flour. 100% Employee-owned since 1996, King Arthur Flour is also the largest single educator of bread bakers in the world.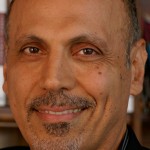 (Semifinals/Finals) Anas "Andy" Shallal is the of owner Eatonville Restaurant and Busboys and Poets. Eatonville Restaurant was opened in 2009 and is inspired by the life and writings of Zora Neale Hurston, a prominent writer, folklorist and anthropologist of the Harlem Renaissance. Eatonville is named for Hurston's Florida hometown and the country's first, post-Civil War, African American incorporated town and the focal point in her most famous work, Their Eye Were Watching God which celebrates its 75th anniversary of publication this year.
(Semifinals) Lisa Yockelson is a baking journalist, baking food stylist, and author of Baking by Flavor and ChocolateChocolate, both award-winning cookbooks published by John Wiley & Sons, Inc. (2002, 2005, and 2011 respectively). Baking Style: Art, Craft, Recipes (Wiley, 2011), her new and most personal baking cookbook, combines the genre of the culinary essay with recipes, their corresponding methods, and over 150 full-color images that display both creative expertise and technical knowledge, revealing a uniquely intimate expression of the baking process. On every page of this beautiful and thoughtfully written volume, the author shares recipes for transforming your baking strategies into delicious art.
————————
In this video, three judges share their opinion on what makes a good chocolate cake.