Annalee Ash continues the Old-Fashioned Vinegar Pie Victory tour at the Eat Local First Farm-to-Street Party at Union Market Saturday, July 27. . Annalee will be on the operation:eatery's Main Stage at 2:30 PM. The event is sponsored by Relay Foods. If you haven't checked out this on-line grocery store, do so. We've ordered our Vinegar Pie ingredients from Relay to make the pie samples for the first 50 people who show up at the demo. Union Market is located at 1309 5th Street, NE. Download an 11×17″ flyer. A $5 suggested donation is requested.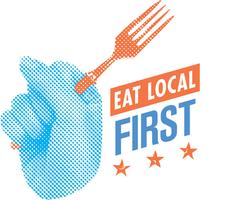 Eat Local First is presented by Think Local First DC a community of local businesses working to build a sustainable business economy in DC. From July 22 – 27, you can enjoy farm-to-table week at restaurants, tour edible gardens, and taste craft beers all in celebration of D.C.'s booming local food makers and services. Tickets for these events are available at this link.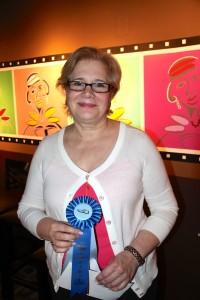 Annalee Ash (Washington, DC) took home the Blue Ribbon and other prizes as the winner of the 2013 Makes-Me-Wanna SHOUT! Pie Baking Challenge.
Second Prize went to Meredith Newmark (Silver Spring, MD) and her Triple-Crust Cast-Iron Skillet Apple Pie. Third Prize went to Cheryl Thompson (Washington, DC) and her Nice and Naughty Sweet Potato Pie. Maureen Severin's (Crofton, MD) German Chocolate, and Matt Gyrory's Raspberry Rhubarb pies took home Runners up prizes.
This post will be updated with more details about the Final Five and Annalee's victory lap schedule which includes a May 16 appearance at Macy's downtown. Congratulations to Annalee Ash and all the bakers who participated in the 2013 Makes-Me-Wanna SHOUT! Baking Challenge.
Thank you to our Final Five Judges: Austin Brown, Mary Kong-DeVito, Rebecca Layton Gunter, J.C. Hayward, Brenda Rhodes Miller, Joan Nathan, and Andy Shallal.