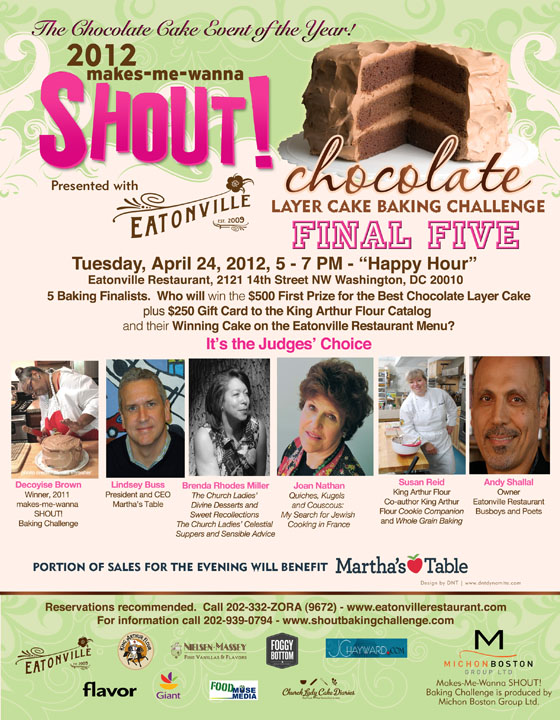 From 15 to 5. This time, the judges get the final word at the Makes-Me-Wanna SHOUT! Chocolate Layer Cake Baking Challenge Final Five event at Eatonville Restaurant Tuesday, April 24 from 5 – 7 PM – "Happy Hour." There is no admission charge for the event. Come for the contest, have some nibbles, perhaps a libation, stay for dinner. The restaurant is donating 5% of the evening sales to Martha's Table, the 2012 beneficiary for the baking challenge. Reservations are recommended. Call Eatonville Restaurant at 202-332-ZORA (9672).
Prizes — including the first prize of $500, a $250 gift card to King Arthur Flour, TV appearance on W*USA9 with J.C. Hayward, and the winning cake on the Eatonville Restaurant menu –will be awarded based on the combined scores of the official judges in the categories of appearance, taste/texture, originality, and the cake story (submitted with the contest entry form). Second and third place cash prizes and King Arthur gift cards will be awarded; and two runners up gifts.
The official judges for the Final Five include the winner of the 2011 Makes-Me-Wanna SHOUT! Baking Challenge are Decoyise "Dee" Brown; Martha's Table President and CEO Lindsey Buss; cookbook author Brenda Rhodes Miller (The Church Ladies' Divine Desserts and Sweet Recollections, and The Church Ladies' Celestial Suppers and Sensible Advice); James Beard Award winner Joan Nathan (Quiches, Kugels and Couscous: My Search for Jewish Cooking in France); King Arthur Flour chef and cookbook author Susan Reid; and Eatonville Restaurant owner Andy Shallal.
Here are the 5 finalists/contestants and their stories: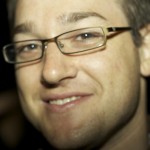 Chocolate Trio Cake
Austin Brown (Washington, DC)
My family is a food family. Our best times have always been at the dinner table. We can also be intimidating: both of my parents are medieval English professors, and dinner conversations tend to meander to some pretty strange topics. When I'm dating someone, I put off introducing them to my parents from worry that the combination of kindness and knowledge, but high expectations might scare them off. So it might have gone badly when my brother introduced the family to his girlfriend Shannon. She walked a complex life path and had to defer her own college education to support her family. But anything she might be missing for that was drowned out in her intelligence, self-acquired knowledge, kindness, and joyful spirit.

One of my happiest days was when they were married and I gained Shannon as a sister. Shannon also found the secret to immediate acceptance into our family: share great food with us. Just like Shannon as the newest member of our family, the differences in this cake complement each other.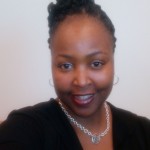 (Semifinals "Judges' Choice" winner)
Helen's Heavenly Mocha White & Milk Chocolate Glazed Chocolate Mayonnaise Cake with White and Milk Chocolate Buttercream Frosting
Jennifer Donald (Accokeek, MD)
My mother's name was Helen and when it came to being resourceful and creative, she literally took the "cake."

Growing up I was introduced to many "Southern customs." Not only was mayonnaise used for baking, it was also used for conditioning my hair, cleaning and shining furniture and placed on the leaves of our houseplants. My mother used mayonnaise on everything from the rooter to the tooter!"

As a little girl I spent countless hours helping my mother bake. I remember the first time she used mayonnaise in her chocolate cake recipe. I screamed and said, "Ugh mommy, why are you using the sandwich stuff in the cake?" She laughed and said that mayonnaise and melted chocolate is what actually makes a chocolate cake moist. She told me that mayonnaise contains oil and eggs which have protein and that is why the plants were healthy and my hair was long and shiny. She reassured me that the cake would melt in my mouth. Boy was she not kidding. The cake was the best that I had ever tasted. Submitting this recipe brings back fond memories of mommy who passed in 2004.
"The Ora" White Chocolate Cherry Cream Cheese Red Bliss Cake
Valery Flood-Smith (Ft. Washington, MD)
"The Ora" Chocolate Cake is named after my grandmother, Ora Elaine H. Flood. My grandmother's favorite candy was chocolate covered cherries. She loved the look of white chocolate because it reminded her of natural cow's milk back home in North Carolina. When she could not get country butter she used cream cheese I her cakes for richness. For years I "knew" red was her favorite color because the whole house was covered in red carpet. It wasn't until late in her life when deciding on a color scheme for a four-generation family portrait did I discover BLUE was her favorite!

My grandmother was known throughout DC for her baking by church members to DC officials. She used baking as her means of income for over 50 years. Shortly before she passed away, she gave me her recipes upon my request. In her honor, I bake her recipes for cakes and pies for our fish fry in NC held in her memory. The family says I have her gift, but I know I will only come close, never exact. I feel as though God has placed into my heart the desire to take her legacy to the next level and start a baking business named "Shugapy's." Whenever I left my grand mother's home she would always say, "Bye, sugapie, bye."
Chocolate Cake with Chocolate Hazelnut Buttercream
Tiffany Hall (Brentwood, MD)
Every since I was a little girl I would watch cooking shows with my grandfather. Both of my grandparents were fantastic cooks and I loved to sit in the kitchen while they cooked. But for whatever reason I didn't gravitate toward cooking. Baking seemed to fit my personality much better. The skill and precision that it takes really intrigues me. No one else in my family bakes so I consider it a blessing that I have been able to teach myself a very special skill. I am a 25-year-old Howard University student and baking is my passion. I am studying electrical engineering that can become very stressful. Anytime I am unhappy or stressed I turn to baking. It's a great outlet for me and I love sharing what I've made with others.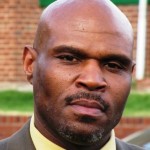 "Lucifer's Revenge" – Chocolate Cake with Mandarin Oranges and Grand Marnier
Daryl Wright (Washington, DC)
What else would you call the ultimate Devil's Food Cake? I started baking during the recession when I could not afford to give expensive gifts to my loved ones. Then I had a stroke, and it was suggested that I do something to regularly exercise my muscles and my brain. That is when I started coming up with different combinations of flavors and turning them into delectable desserts. I bake the way I behave, with a tendency to be bold, audacious and original.

I do not believe in playing it safe with food. When it comes to flavors you must shock, satisfy, evoke thought and memories all in a bite. That is my strength; combining flavors I love together in desserts. My cake embodies those things that make me feel good with tempting compliments. What better base to start with than Chocolate. I enjoy citrus and chose the mandarin orange because it speaks to the culture of Florida. As for pecans (?) They taste good and are addictive. So I take these things, add butter, liquor, sugar and a lot of love to bring you a delightfully sinful taste that will tantalize your tongue.